Why small organizations?
We believe that large organizations have good intentions, but do not always succeed in making a real impact in the field.That's why we prefer to support the small organizations that work every day to make a difference in the life of a child in need. Did you know that every year 10,000 children disappear in the hands of the porn industry, organ trade, ...?
Every day there are brave people who oppose this and do everything to keep children in need safe.Happy Wear chooses precisely those people and goals that we trust to make the necessary impact. We talk to the founders and follow up on what happens with our donations. In addition to purchasing a Happy Wear, the proceeds of which go to these charities, you can also choose to donate.
Discover our 4 selected charities here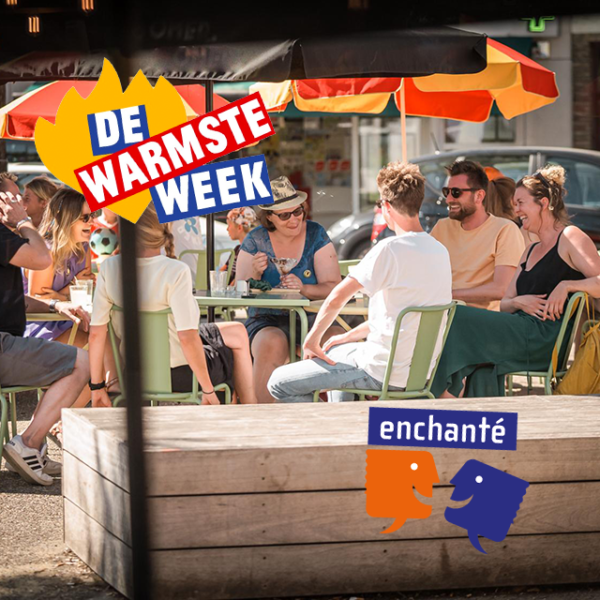 Delighted
At Enchanté they believe that a society only really lives when everyone belongs. Young and old, those with less and more opportunities, the silent and the loud callers. That is why they help connect people where it feels right.
A society only really works when people are more closely connected to each other. Based on this rock-solid conviction and their deepest commitment, a few citizens started the initiative in 2017 to have Ghent residents with and without a vulnerable background take care of each other. Enchanté! Nice introduction!
Volunteer Programs Forever
Volunteer Programs Forever is a private organization that operates under Belgian law (EU) and carries out projects in Bali with a global community.
VPF empowers Balinese communities by providing access to knowledge and creating learning opportunities so that they can reach their full potential. They create long-term solutions through different frameworks and together with our global Forever community.
Thanks to the professional video editing by Steven Vangoidsenoven, we can let you enjoy the conversations we have with the founders of the charities. Thank you Steven for voluntarily contributing to Happy Wear, we really appreciate that!
Mashal Model School
Mashal Model School was established in 2009 and is a registered trust with the Government of Pakistan. Currently, Mashal has two school branches with 870 students enrolled, and two vocational training centres. Too many children in Pakistan have no access to education and are forced to work on the streets from an early age. In the slum of Bari Imam, thousands of children are displaced without identity cards and live below the poverty line. They wash cars and collect rubbish from the street.
Mashal was first established in Bari Imam with the aim of providing holistic education and vocational skills to children and teenagers, helping them access mainstream education and build a better life for themselves and their community.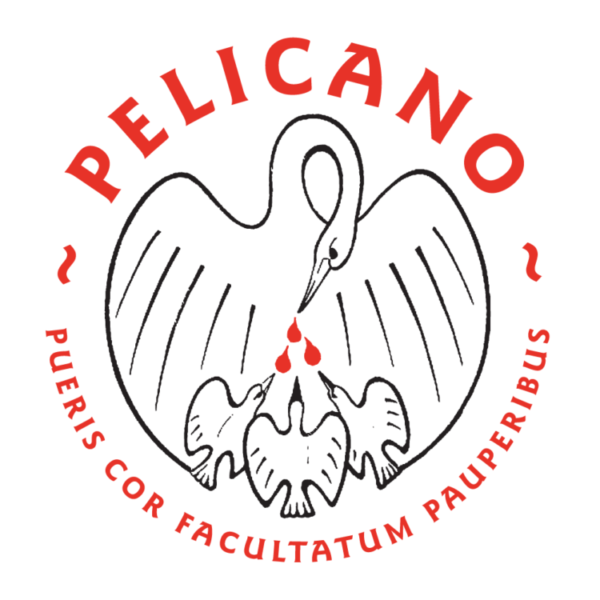 Pelican
Pelicano fights child poverty in our country every day. Every child living in our country is entitled to the same opportunities: sufficient food, healthy living conditions, decent education and meaningful leisure activities. To realize these opportunities in a sustainable way, they raise funds through activities, sponsorships and donations.
All contributions to Pelicano, small, large, and also your contribution, are used to provide for the basic needs of children in our country who live in poverty: meals, clothes, school supplies, doctor's visits, but also membership fees for the youth movement or sports club. Obvious things for us, but not for them.
A large part of the Happy Wear proceeds go to small-scale charities that reduce children's suffering. We carefully select each charity and only support concrete and small-scale projects that rotate every few months. Together with local partners, we set a concrete goal to give them a helping hand. Once this is achieved, we move on to a new goal. So you can sleep soundly, because your money will be well spent. Be sure to follow our social media, where we regularly report on the charities we support and our progress in this.
Because it is important to us that the money goes to the charities as directly as possible, you can also immediately donate on their websites and immediately receive your tax certificate there.
Happy Wear BV
Geraardsbergsesteenweg 31a
9860 Oosterzele, Belgium
BE 0784.663.682
IBAN: BE14 3632 2125 1683
You can obtain a tax certificate if the sum of your gift is 40 euros or more this calendar year, then you can reclaim 45% next year via your tax return (according to the conditions in Article 145/33 WB 92). You can obtain this certificate by depositing directly via the foundation's website.