A life changing experience
It is 40 degrees, a humid heat, the Merapi volcano in Indonesia is steaming in the distance. A little boy of about four years old stands next to me on the doorstep. He smiles, I smile back. He bends over, picks up a still smoldering cigarette butt and stuffs it into his mouth. With shocked eyes I take them from his hands and hug him softly. Like moms do.
I continue my day and at the orphanage in Sayap Ibu I see small children's hands reaching through the bars of their beds for a milk bottle. Even Monicatje, an orphan of only three months, takes it eagerly and drinks it all on her own. I am amazed at what she can do. She has dark brown eyes and the hair of a monchichi.
"You mama Monica?" asked one of the caretakers.
My heart said 'yes'!
But adopting a child in Indonesia is very difficult.
So after this Erasmus internship I started looking for other ways to help.
It never left me.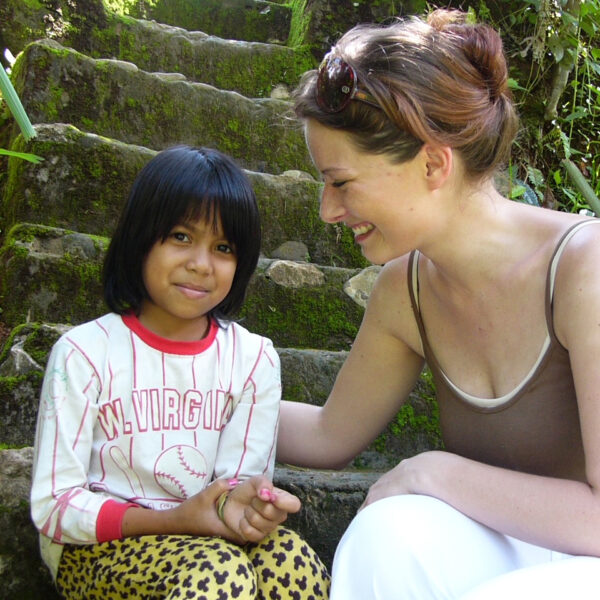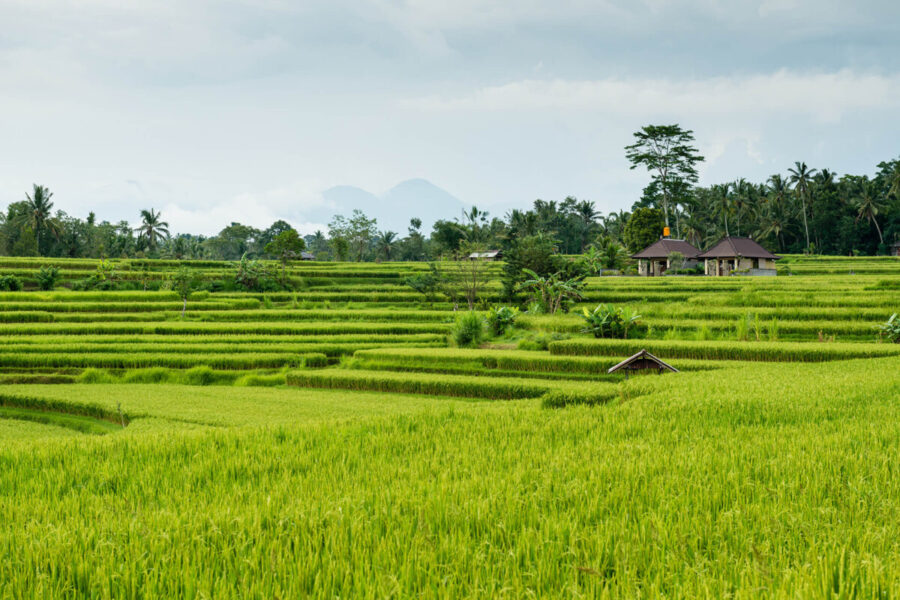 Even fifteen years later it kept me awake at night. I had to do something to help the most vulnerable (children and animals) in this world.
But like so many people, I felt paralyzed: what can I do about this now?
Until one bright Friday afternoon when I walked through the city and saw a top hanging in a shop window; Be Happy, it's Friday.
As an expert in positive psychology, I coach organizations on a daily basis to bring more well-being at work. I thought the text of that top could be better.
Why not make it "Be Happy, it's Monday"?
That's when I got the Happy Wear idea; the concept in which I bring the science of happiness closer to a large audience through everyday utensils. In this way you are constantly reminded of scientific happiness advice, so that you can consciously choose happiness even in difficult moments.
— Evelien Van Dyck, CEO Happy Wear